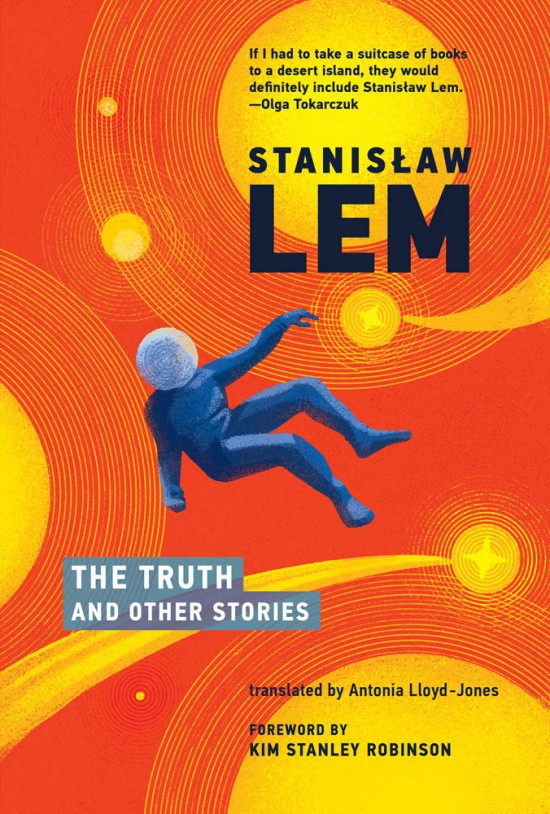 The Truth and Other Stories by Stanisław Lem
My rating: 5 of 5 stars
I just finished the title short story, The Truth, with tremendous thanks to a Polish friend of mine, who recommended it to me.
Humbly and with embarrassment for my Anglo-centricity, I am forced to admit I would otherwise never have read Lem, nor was I even truly aware of his existence as a writer – despite his having written the book behind the classic sci-fi film Solaris.
Yet The Truth, in its execution and in the concepts it evokes, is as deserving of a place among the great works of 20th Century sci-fi as anything written by Bradbury, Asimov or Clarke.
Nor does the genius of the story repose entirely on the strength of its ideas. The writing is more than competent – some passages touch on the beautiful. But what I really liked was how Lem uses the common narrative device of an unreliable narrator to reflect on a personal level the story's (eponymous) philosophical question. In this way, he creates a perfect mirror between the metaphysical and the psychosocial.
Of course, in the end, it is the ideas that are the lasting mark of this story's greatness. Here we come back to humility – in under ten thousand words, Lem manages to construct a plausible hypothesis that challenges our most basic assumptions about the universe and our place in it. That is enough to humble even the most widely read sci-fi enthusiast.
The Truth deserves more than just five stars. It deserves all of them.